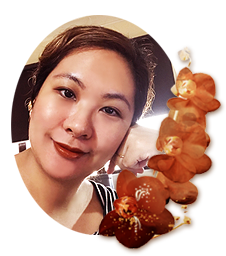 LIEZL BUENAVENTURA
writer : comic colorist : digital painter

Liezl Buenaventura is a writer, artist and comic colorist residing in Manila, Philippines with her husband and son. She holds degrees in Visual Communication and Studio Arts: Painting from the University of the Philippines, and has always had a passion for the art of storytelling.

Liezl has been in the comic industry since 2009, and has worked with Dark Horse Comics, Scout Comics, Scholastic, Zenescope Entertainment, TPub Comics, Upper Deck, Kymera Press, and various other entertainment publishers. She is the writer of the Mad Cave Studios mini-series "They Fell From The Sky", and is part of Renegade Arts Entertainment's "Gothic Tales of Haunted Futures" anthology as both writer and artist.

Her coloring credits include: The Adventures of Captain Nick and the Explorer Society(Dark Horse Comics); Stabbity Bunny, Stabbity Ever After, Shadow Play (Scout Comics); Grimm's Fairy Tales: The Jungle Book, No Tomorrow, The Library (Zenescope Entertainment); Disposable Legends, The Theory sci-fi anthology (TPub Comics); Legendary Encounters: A Predator Deck Building Game (Upper Deck), Ivory Ghosts, Pet Noir, Dragons by the Yard(Kymera Press), and Kate's Really Good At Hockey (Animal Media).

For Liezl's full comic bibliography, please see her official ComicVine entry here.